Wow… another month has passed and our photo competition of March has come to an end. We would like to thank you all very much for entering great photos of colourful and bizarre Insects & Bugs! You will soon be able to find out which photo was the best and who will get an amazing silk-mat Poster 40″x32″. If your photo did not win last month, you might take the Photo of the Month April ;-)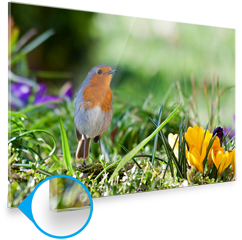 Prepare your cameras for the season of flowers and spring feelings!
Once again, we adapted the theme of our current photo competition to the season of the year. This means, we would like you to enjoy sunshine and warm temperatures outside and take a photo of something or someone personifying spring. This might be a plant like a colourful flower, an animal like a chirping bird or a landscape becoming green again! Try to capture the wind of change that spring usually brings and take lovely photos that show how mother nature is coming back to life once more. Share those wonderful moments with us by entering our photo competition.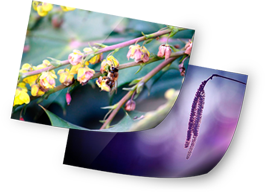 Win great prizes this month
At Pixum, you already win a brilliant prize for merely entering our photo competition: All participants get two free 8″ gloss posters this months to display your favourite snapshots in an appropriate way. And if you take the best photo this month showing us the perfect spring image, you are rewarded with a marvellous Acrylic Print 18″x12" to reveal the best of your photo. So start taking lovely photos capturing spring feelings and images NOW and enter our photo competition until 30/04/2012. We look forward to all photos and hope you have fun spending your time outside enjoying the sun and having spring feelings :-)