Only three days left to enter our current photo competition!
If you neither had time…
… to search the internet or your cookery books for mouth-watering recipes nor to look for well-known restaurants, do so NOW. If you find a suitable recipe or a stylish restaurant, tell your best friend to stop by this evening to prepare some delicious food together or have a great time in a luxurious restaurant. But please do not forget to take some photos before you enjoy your meal ;-).
You still have the chance…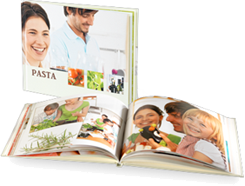 … to win a Pixum Photo Book large landscape with photo paper as a reward for the best photo or to get two free* 8″ gloss posters for your participation. Both products are a perfect way to get the best from your photos – so don't wait any longer and find some delicious food!
You can enter…
… until the 29/02 – all photos will be taken into consideration when we pick a winner at the beginning of March. We will try to publish as many photos as possible in our blog and all pictures will be placed in our online album.