We would like to bring our current photo competition on Insects & Bugs to your mind!
Which images can I use?
Clocks will be switched to summer time this weekend which is the last hint to an obvious news: Spring is approaching and brings back good weather as well as flying and crawling creatures. Appropriately enough, we adapted the theme of our photo competition to this natural phenomenon and are looking for the best photo of Insects & Bugs this month. So take your camera and go out hunting for all creatures flying through the air or crawling on the floor like bees, butterflies, ants, beetles or spiders. Do not hesitate to move on the floor, to keep completely still for a while or to wade through streams ;-) – you might be rewarded with one of our amazing photo products.
Why should I enter?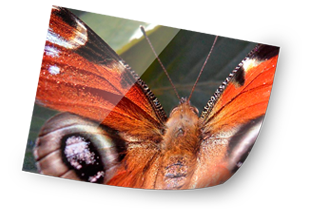 At Pixum, nobody can loose but everybody can win! This means, all participants entering a photo of some kind of insect or bug will get a free 12″ gloss Poster. And if you are the one who takes the greatest snapshot of a flying or crawling creature, you win a silk-mat Poster 40″x32″ that you might use to get your favourite photo printed as a Big Print :-).
How long does the photo competition run?
You have 8 days left to look for an interesting, astonishing or strange insect or bug, take the perfect photo of this creature and enter our photo competition. We will take all pictures into account that reach us until the 31/03/2012 and choose a winner shortly thereafter. You can find all entries in our online album and we also try to publish as many photos as possible on our blog. So do not wait any longer but start hunting!